Dialogue

Storefront for the Arts
21 Prospect St, Cambridge, MA
Spring 2019, 3 Weeks

The design for this Storefront for the Arts is driven by the vision to create "dialogues" -dialogues between the architecture and its urban environment, between the arts and the people, and between performance, visual arts, and public programs.

Urban Context
---
Located in the middle of Central Square, the existing site enjoys excellent walking connections to the core stretches of Mass Ave , transit and parking as well as a lively urban fabric of restaurants, churches, bars, and live music and theatre venues. Joining the recent endeavors of redeveloping Central Square and infusing public art into local community life since the area's designation as a state Cultural Disctrict in 2012, this project proposes the adaptive-reuse of the first floor of a mid-century building located three-minute walk away from Carl F. Barron Plaza into a Storefront for the Arts.
Approach: Dissolve & Connect

---
Architecturally, I wanted to dissolve the boundaries of the building and make it an open space for everyone. The pivot display panels along the parameters create a visual attraction and encourage people to enter. The gesture integrates the storefront into the streetscape and aims to makes art more visible and accessible to the public. Meanwhile, the retractable spatial dividers allow flexibility for different programmatic use and establish visual connections between them.
Concept Sketches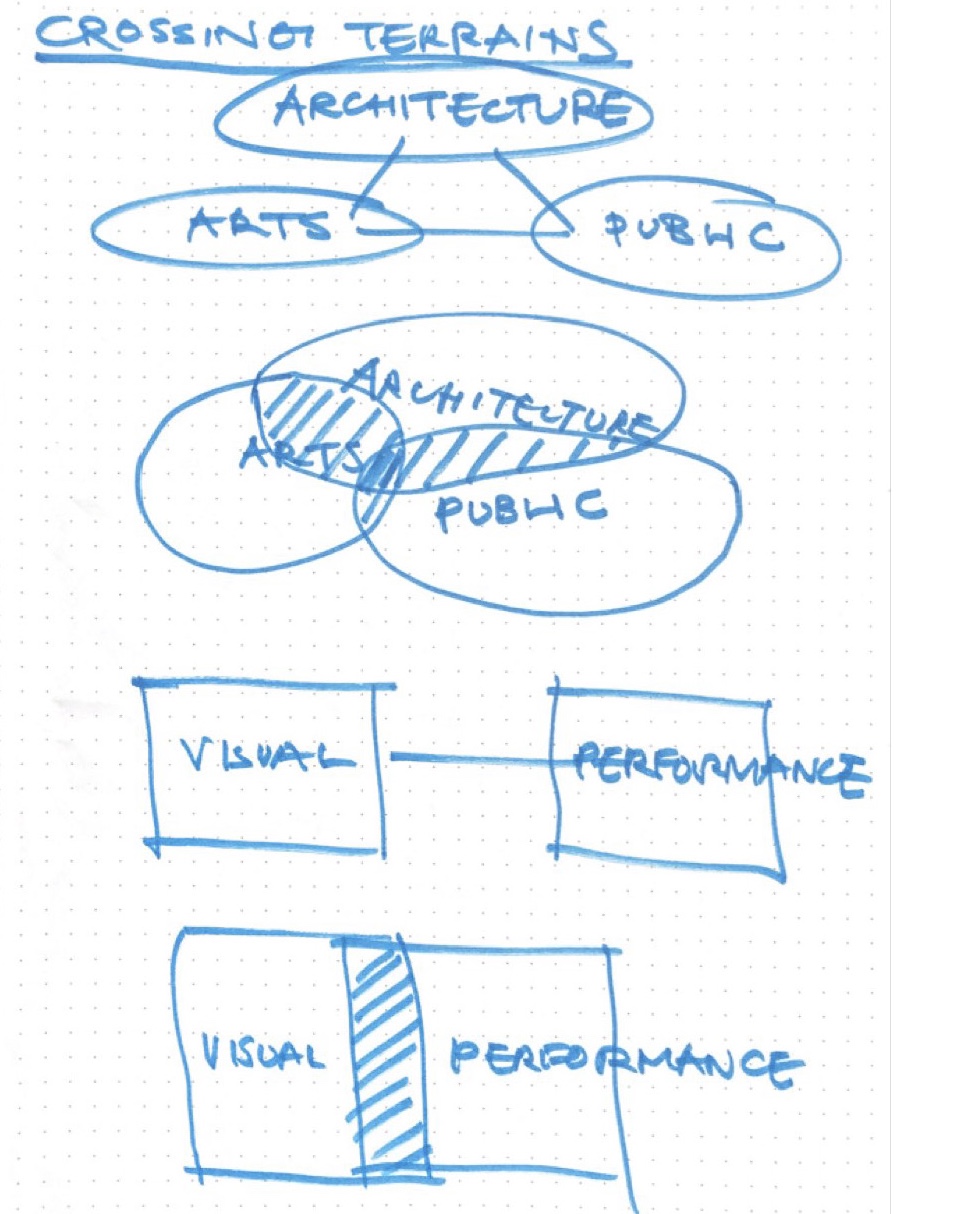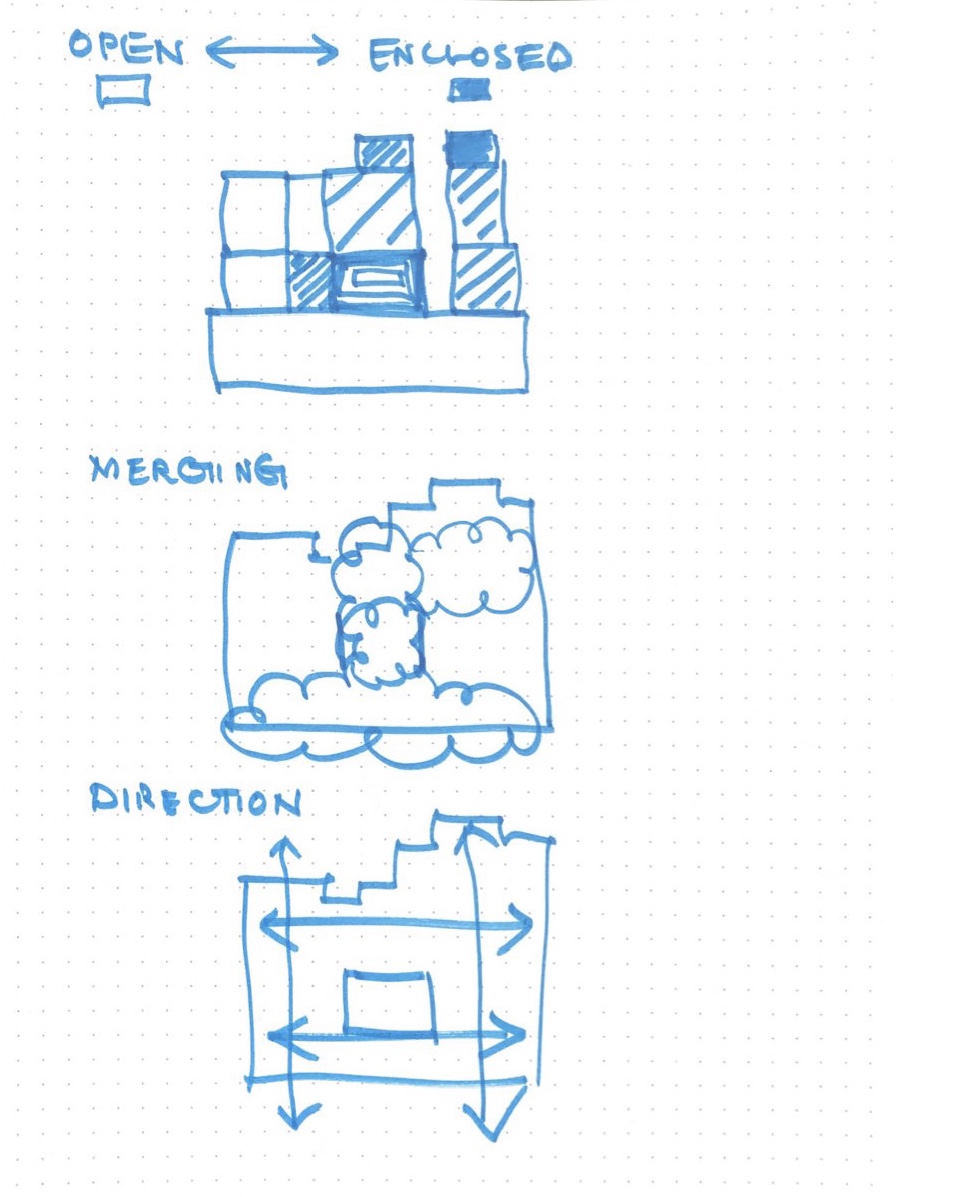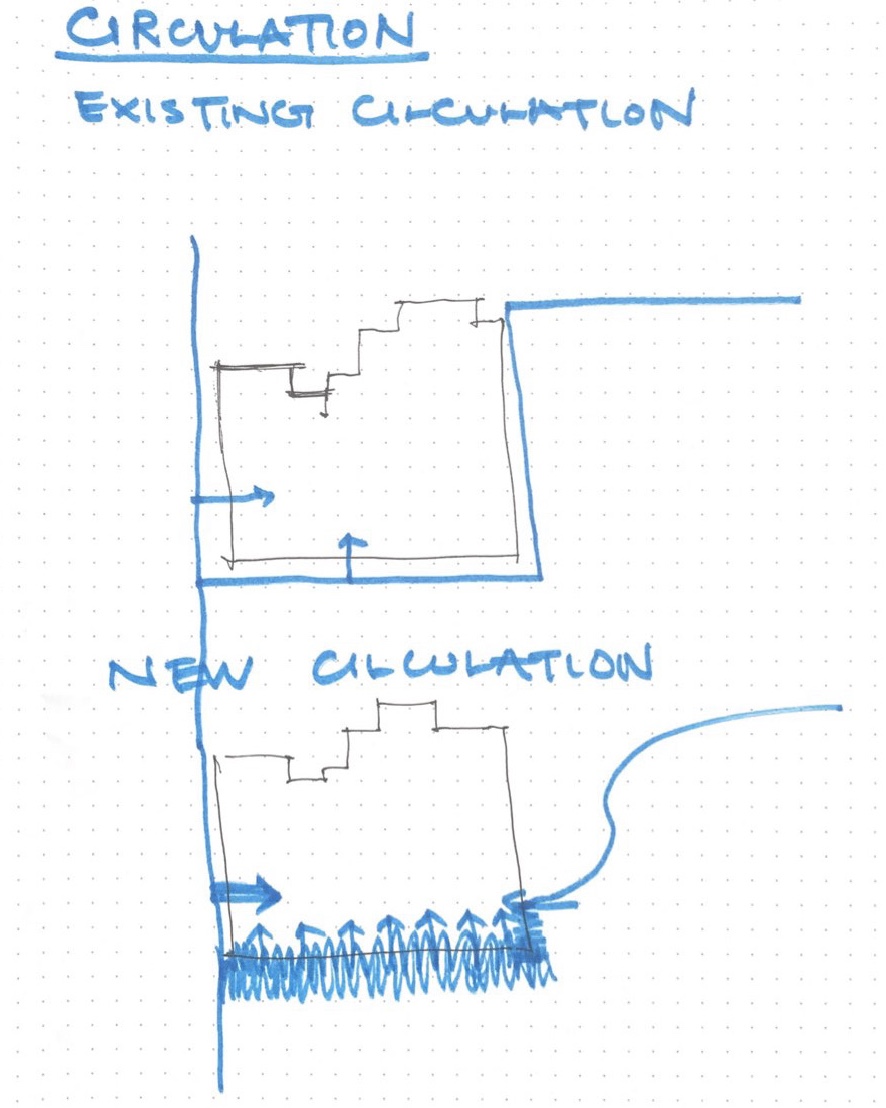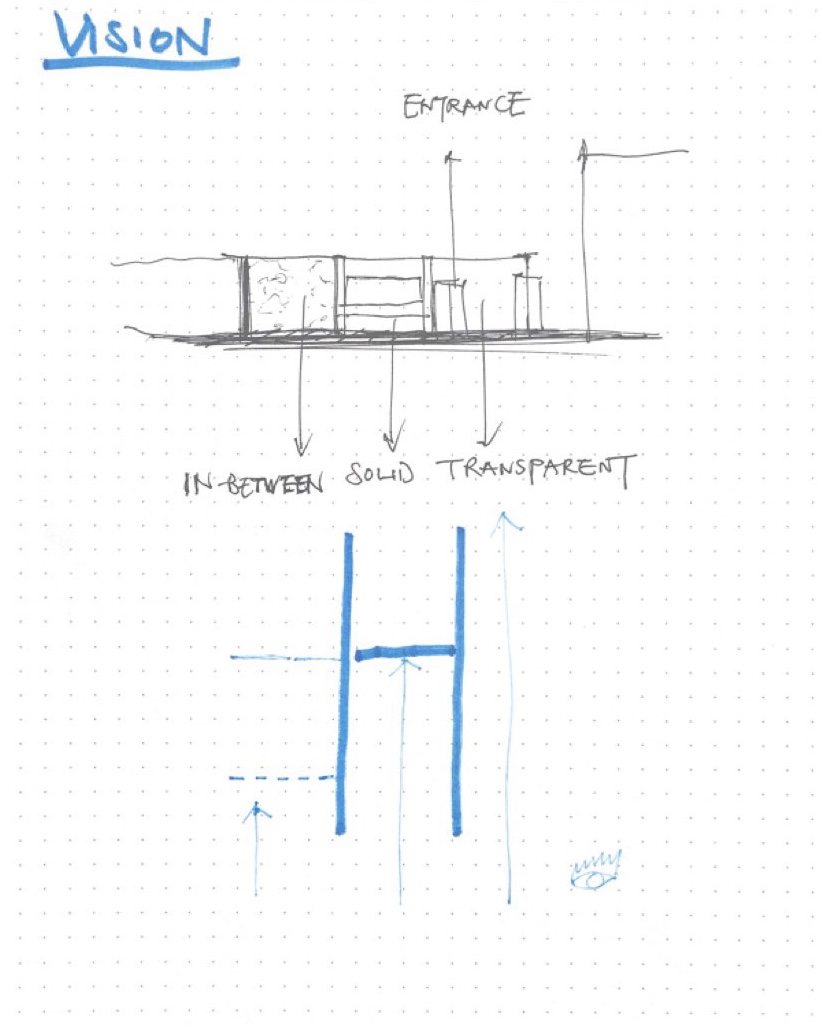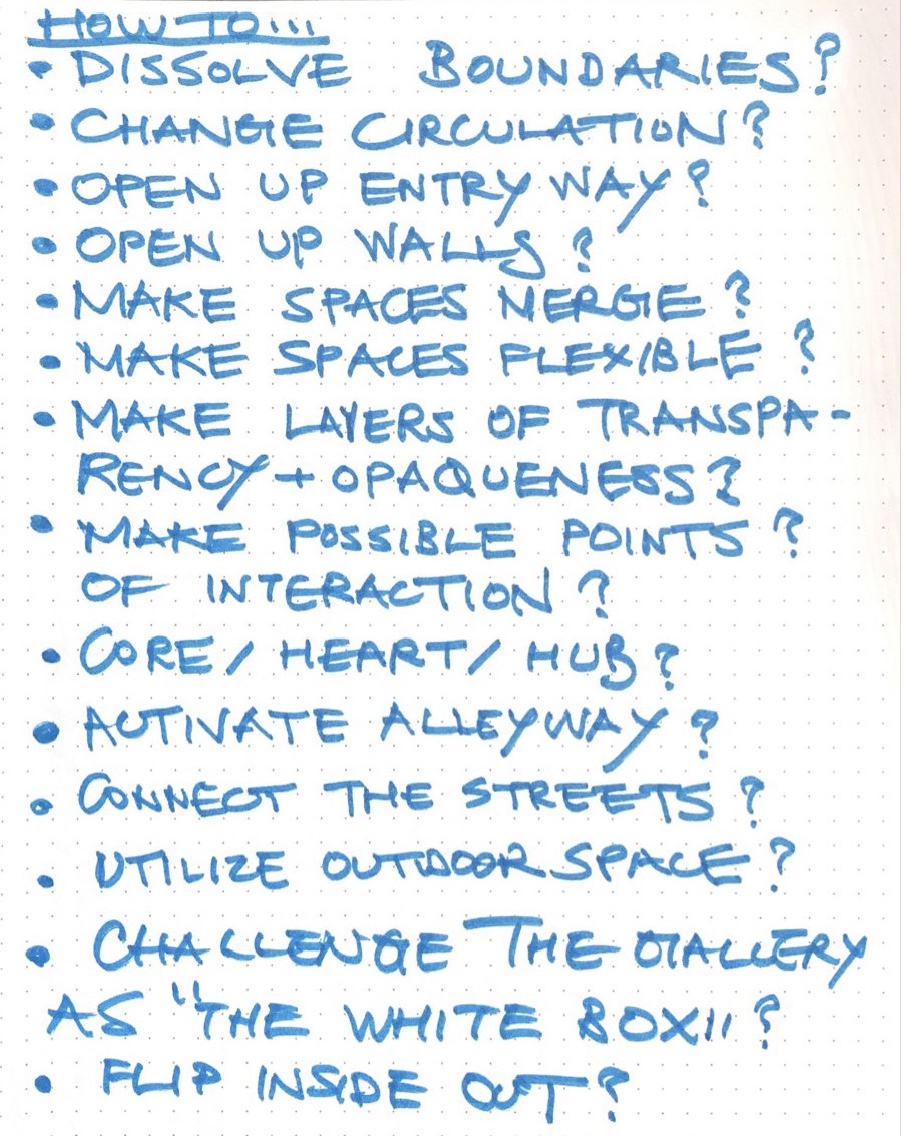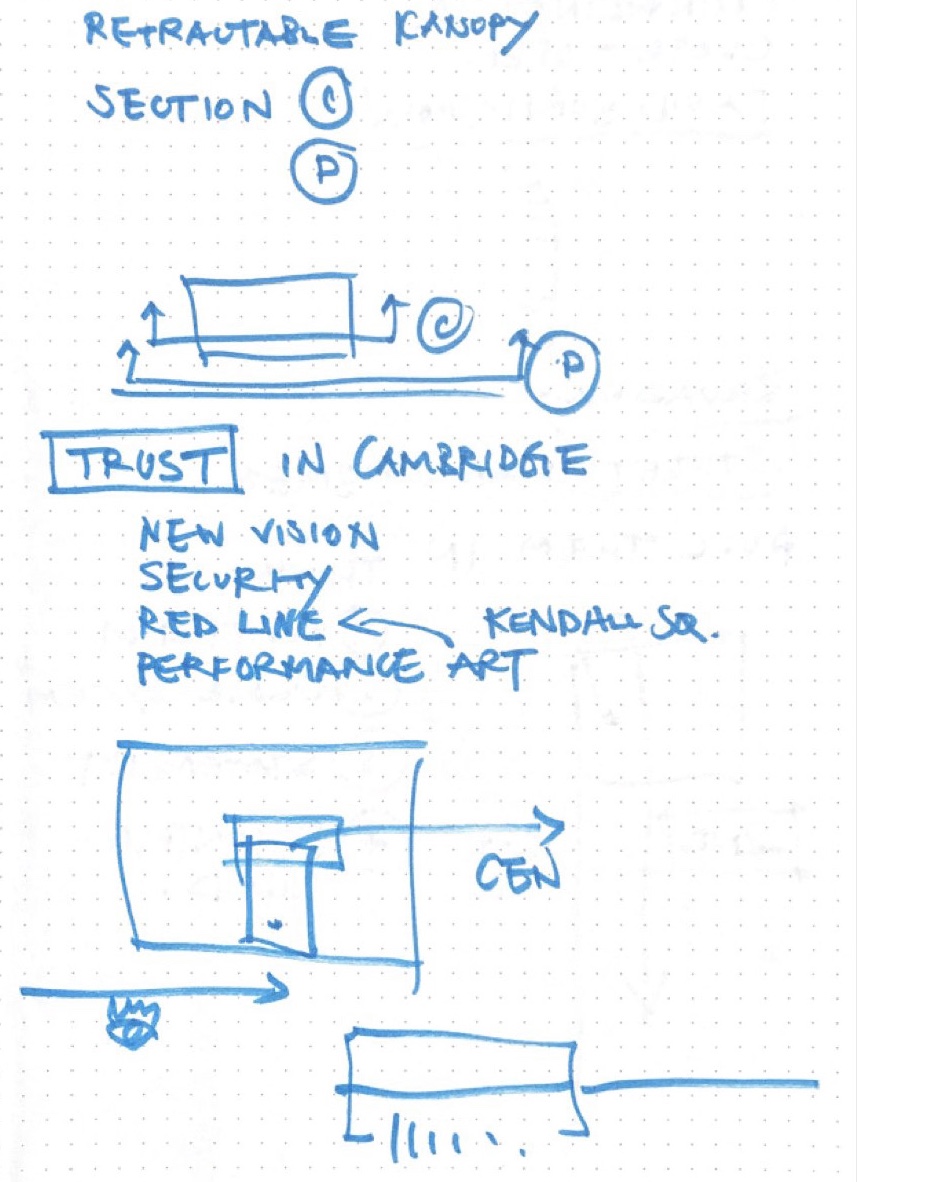 Model